Rreign
Talk

0
7,943pages on
this wiki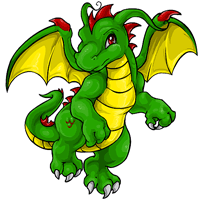 The Rreign is a dragon like pet.
Appearance
Edit
The Rreign is a green dragon with a yellow underbelly. It has red spines along its back, wings and down its head like a mohawk. It yellow leathery wings and two green antennae.
It is available in 26 colors, including Steamwork, Reborn and Glacier.
Did You Know?
Edit
The Rreign was previously called Dragon before its revamp.
Popular Rreigns include Asmodeus's pet Curie, the god Nukum, and the Red Rreign Spirit of Fireside.
The Rreign doesn't have any wings before getting them as of today.