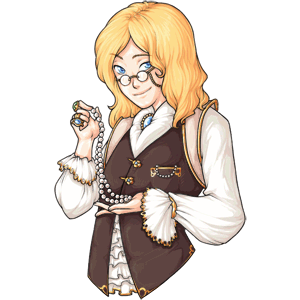 Mattieu is the owner of All That Glitters, a high end jewellery store located among Subeta's main shops.
He gets all his jewellery materials from Captain Jaques, his drinking buddy, and is often seen with him when the Freyalise is docked.
Ad blocker interference detected!
Wikia is a free-to-use site that makes money from advertising. We have a modified experience for viewers using ad blockers

Wikia is not accessible if you've made further modifications. Remove the custom ad blocker rule(s) and the page will load as expected.