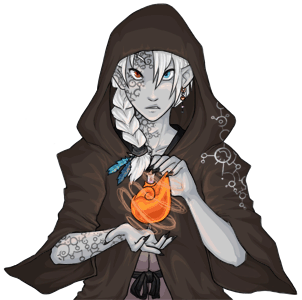 Lukien is the shop keep for the Apocalyptic Apothecary in the Darkside. His tattoos are actually rues that shift sometimes. It took him many years to master it.
Lukien stops by Get Mugged everyday to order a triple espresso coffee in order to stay awake.
Ad blocker interference detected!
Wikia is a free-to-use site that makes money from advertising. We have a modified experience for viewers using ad blockers

Wikia is not accessible if you've made further modifications. Remove the custom ad blocker rule(s) and the page will load as expected.