NOTE: For the minion of the same name, please see Jade.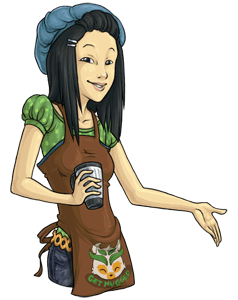 Jade runs the popular coffee shop, Get Mugged. She appears to look Asian. She apparently hates coffee, and is only working in the store to pay for her engineering degree.
External Links
Edit
Ad blocker interference detected!
Wikia is a free-to-use site that makes money from advertising. We have a modified experience for viewers using ad blockers

Wikia is not accessible if you've made further modifications. Remove the custom ad blocker rule(s) and the page will load as expected.