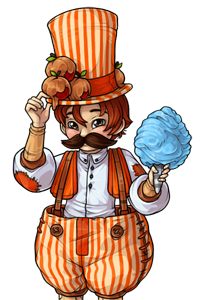 We have tons of carnival snacks for your pet. Check out the cotton candy!
Carnival Stand is located in The Fair Grounds and is run by Ricardo. The Carnival Stand sells carnival themed items such as cotton candy, hot dogs and funnel cakes.
External Links
Edit
Ad blocker interference detected!
Wikia is a free-to-use site that makes money from advertising. We have a modified experience for viewers using ad blockers

Wikia is not accessible if you've made further modifications. Remove the custom ad blocker rule(s) and the page will load as expected.