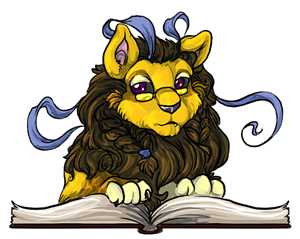 Archie is a gold archan who oversees the Reading Drive. He gathers books from users to give to younger pets to read and hates television.
Although most users thought that the Reading Drive was held yearly, it is actually random and starts whenever the Subeta staff can host it.
Ad blocker interference detected!
Wikia is a free-to-use site that makes money from advertising. We have a modified experience for viewers using ad blockers

Wikia is not accessible if you've made further modifications. Remove the custom ad blocker rule(s) and the page will load as expected.